Introducing Daniel Marshall: The Visionary Behind ParlayBay's Game-Changing Innovations
In the vibrant world of sports betting, innovation and user experience are key drivers that determine the success of a product. Today, we have the distinct pleasure of sitting down with someone who, through his leadership and keen insights, is reshaping how enthusiasts engage with the game of cricket. Daniel Marshall, the Head of Product at ParlayBay, has been instrumental in introducing groundbreaking products that seamlessly blend the thrill of cricket with the excitement of gaming. As the Asia Cup unfolds, there's no better time to delve into the mastermind's mind behind some of ParlayBay's most popular offerings. Join us as we journey through the inspiration, challenges, and the future of cricket gaming with Daniel. Let the conversation begin!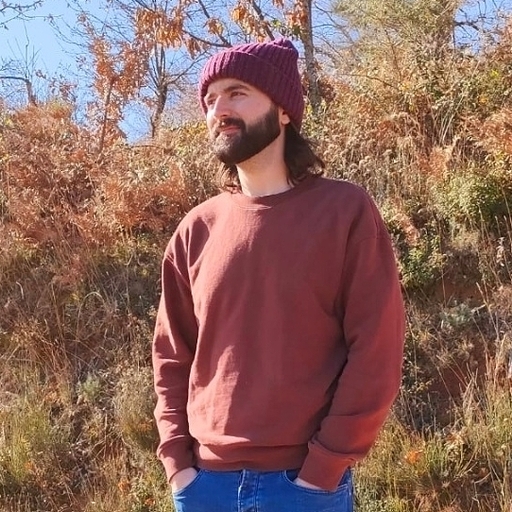 Q: Welcome, Daniel! It's an absolute pleasure to have you with us today. Let's dive right in, shall we? ParlayBay has made a name for itself in providing gaming experiences. How do you think Cricket and ParlayBay's products intersect?
Daniel Marshall (DM): Hi, thanks for having me! At ParlayBay, we are trying to switch up the landscape slightly. We're tapping into the sports betting world but with the end user at the forefront of our thinking. We're a product-driven company, so the UX is central to everything we do here. Working with such a talented team daily is excellent as we bring the ParlayBay vision to life. There is something very satisfying about building a product from the ground up, especially when it is a new and fresh concept like ParlayBay and what we are doing with our micro-betting games.
Q: There's always talk about the strategy in cricket – from selecting a playing XI to deciding on batting or bowling orders. How does ParlayBay's Stack'Em emulate or draw inspiration from these strategic elements?
DM: ParlayBay is all about quick and exciting markets, but more than that, it is about presenting these markets to players at the right time and in an excellent way. Cricket lends itself perfectly to this concept with its ball-by-ball style of play. The next ball in Cricket is the most popular market for players, and we've taken this a step further by offering markets on all six of the next balls coming up. Markets are on a rolling basis, meaning players can be as creative as they like and build their bets and odds in various ways.
Q: Can you tell us more about "Stack'Em"? What is the inspiration behind its creation, and how does it resonate with cricket enthusiasts?
DM: Same game parlays (or bet builders) and micro markets are two of the fastest growing areas in sports betting, and we wanted to come up with a game that brought the best of both of these elements together. STACK 'EM is a game not just for Cricket players, but Cricket did present the opportunity to build a first-of-its-kind product with our ball-by-ball bet builder. Nobody else is offering these markets that we have made ourselves in-house, and we have a live stream for over 1,700 matches per year and an interactive widget, meaning we have everything nicely wrapped and presented that a player could want to make an informed decision on our markets.
Q: How can cricket players or enthusiasts integrate their sports passion with ParlayBay's product offerings, specifically with Stack'Em?
DM: Cricket fans can track matches live inside our STACK 'EM game. As mentioned, we have over 1,700 partners, which we live stream inside STACK 'EM for players to watch. We have over 5,000 live matches per year – each with a ball-by-ball commentary feed, live scorecard, match and weather information, graphs, and charts – you name it, we've got it! Not to mention that players can bet on every ball of the action, building as many bets together as they wish.
Q: Unlike Cricket, a team sport, how does the individual strategy come into play in STACK 'EM?
DM: Unlike Cricket, a team sport, players fly solo in STACK 'EM! But like all great batsmen, players must choose when to play a safety shot, back the favorite in the market, go for a maximum, and throw more enormous odds into the mix.
Q: The gaming and sports world is rapidly evolving with technology. How is ParlayBay staying ahead of the curve, especially with a sport as classic as Cricket?
DM: When we talk about technology in gaming, especially with sports – the latency issue is a significant obstacle to overcome, especially with a product that is as UX-centric as ours. Advancements are constantly being made on this topic, and our Cricket STACK 'EM is a prime example. Offering a live stream of a match, side by side with our ball-by-ball markets, and allowing players to build their own bespoke bet builder is something players can only do in ParlayBay.
Q: Cricket has a massive fan base, especially in Asia. How does ParlayBay cater to this diverse and passionate audience?
DM: We're delighted to have been able to partner with Dafabet in the Asian market, which allows us to reach this vast Cricket fanbase that you mention. To give the best possible experience to players, we have our games translated into all the local languages and dialects, and we support all of the local currencies, too. We've also tailored the minimum bet sizes so that a wider audience can enjoy our games. And just in case there isn't enough live action available for fans, we have virtual cricket games available 24/7 for players in our lobby, with well over 1,000 virtual Cricket STACK'EM matches for players to play every month.
Q: As someone deeply involved in product development, what's next for ParlayBay, especially in sports like Cricket?
DM: We're about to launch our brand new mobile UI, which we're incredibly excited about. As I said at the very start of the interview, the player is central to everything that we do here at ParlayBay – so the fact that we have been able to upgrade our product to now offer live streams and game trackers to enhance the gaming experience even further for the player is a real game changer. Further afield, we are only scratching the surface with micro-betting in our current game formats. The scope for micro markets in sports is vast, and we're looking forward to rolling out more sports and game formats to continue to give old and new players alike a brand new experience when it comes to betting on sports.
Q: Finally, Daniel, given your passion for Cricket, do you have any personal predictions or players to watch out for in the upcoming Asia Cup?
DM: We've already seen in the tournament's opening match how gifted the Pakistan captain, Babar Azam, is with the bat. I'm particularly looking forward to Pakistan's matchup with India. It's been a long time since these two giants of the game met in the ODI format, and it will be interesting to see how Azam does against Indian spinner Kuldeep Yadav. Yadav has taken some notable wickets versus Azam in the past, so that will surely be one to watch. I'm also excited to see Shubman Gill of India, who has made a fantastic start to his ODI career, posting awe-inspiring numbers on his batting average and strike rate.
Thank you to Daniel. We appreciate your insights and are excited to see what's next for ParlayBay and the world of cricket gaming!
Contact us for more info about ParlayBay.